Unitie Cannons in action
Posted on Tue October 7, 2014.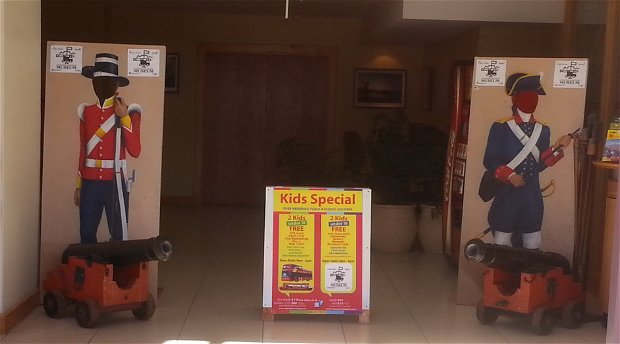 Guarding the Chavonnes Battery, when not firing salutes at the V&A Waterfront, the SAS Unitie cannons pack a loud firing punch!
The SAS Unitie 2 pounder and 3 pounder original muzzle loaded cannons enjoyed some action recently as part of the Oceana Houtbay Seafood Festival http://ow.ly/CoXEx During the re-enactment of the 1795 battle of HoutBay, Expresso presenter Ewan Strydom gets a demonstration of how to load and fire a muzzle loaded cannon. Visit the Chavonnes Battery to take your picture with them, we might even let you fire them.