Archaeology Ruins / Museum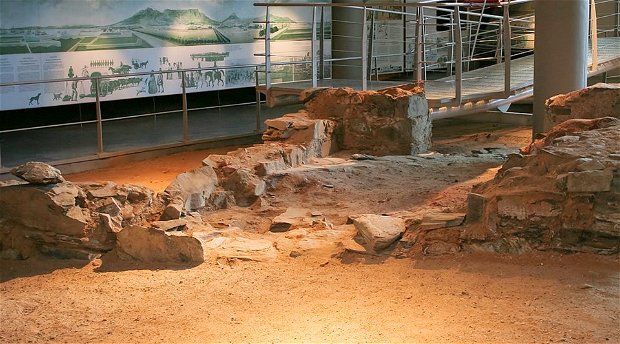 Time travel to Cape Town 300 years ago...
Visitors are invited to don an 18th Century tricorn hat and step below sea-level for fascinating perspectives of the 17th to 19th Century Cape Town.
On the shoreline, it starts at a time of postal stones, shipwrecks and isolation wards, soldiers and slaves, exiles and explorers, locals and settlers, knechts and convicts.
Meander between and over the Archaeology Ruins of the Fort that has been buried for 140 years below sea-level on the sand of the original Cape Town shoreline,
You will find pottery and glass and objects displayed in the Magic Carpet that were used by the people who were here, who were they?,
Models of the shoreline & battery, with large graphic information panels for you to time-travel to what it looked like during the 17th and 18th Century,
See the Rocket Lifesaving Apparatus used at the "Cape of Storms / Good Hope",
Model Ships and Cannon displays with cannon balls and  detailed models about how to fire a cannon and information about other Forts like The Castle of Good Hope.
Where memories are made and pictures shared.
Gallery
Things to see and do...
Cannon Display

One of the most popular sections is the gunnery display, a mixture of genuine artefacts, careful replicas and some of the best models to be found anywhere in South Africa. Here visitors can see exactly what an early 18th-Century gunner's duties entailed, and those on guided tours are given a quick lesson in the loading and firing of a genuine 18-pounder cannon … except, of course, that the 18-pounder isn't actually fired.