The Clock Tower on Pasella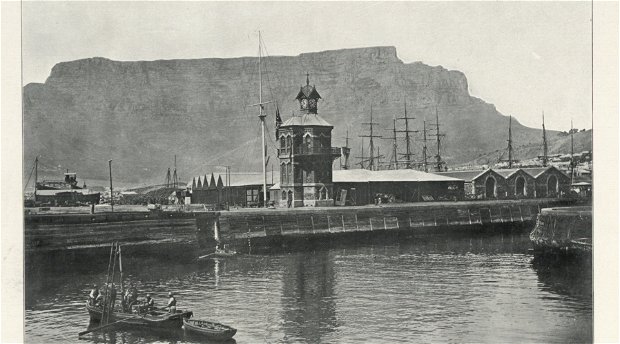 Did you know?
Over the years the Clock Tower has begun to lean slightly to one side. Today it is about 50mm – more or less the width of a cell phone – out of plumb. But a set of brass pins have been inserted in the brickwork of the building to ensure that any further movement can easily be spotted.
The three-storeyed red Clock Tower with its pointed Gothic windows and handsome clock imported from Edinburgh became a landmark as soon as it was completed in 1882 as the first Port Captain's office. But it was a functional building in spite of its unique beauty.
On the ground floor was something few people knew about: the top end of a well-like tidal gauge which indicated the exact height of the tide at any given time for the benefit of the ships entering or leaving the docks, while the top floor was lined with mirrors so that the Port Captain could observe everything that went on in the surrounding docks merely by moving his eyes. There was also a reading room for ships' captains.
In 1904 the Port Captain moved across the Cut to the new offices erected on the Pierhead, itself a fine example of the Arts and Crafts school of architecture.
In 1997 and 1998 the Clock Tower was restored by the historical architects Gwen and Gawie Fagan, the Edinburgh clock was refurbished and layers of grey paint were painstakingly peeled off to determine the tower's original colour – today's eye-catching red.